Bachelorette Party with the Bridesmaids that made the trip to Baltimore MD to celebrate!
Dear Husband : I know I don't say it enough but Thank You for all of the hard work you do at the house. I know I bitch about it a ton but you really do surprise me sometimes. You are an amazing person and I am very lucky to be your wife. I can not wait 11 more weeks until our baby girl has you wrapped around her finger. I cant wait to see how you interact with her!! Your going to be great with this 'Dad' stuff. Dear Skyler: we are going to have to have a talk... Momma and Daddy paid a pretty penny for a 4D ultrasound and you did not play nice. We did get a few really weird but very cute pictures. Your Daddy wanted the ultrasound tech to confirm that you were a girl and boy did you show him! I can not wait to meet you. Its so hard to explain to people how much I love you and I haven't even met you yet (only other Moms/pregnant women would know). Dear Puppies: You guys were very good when Baby Jack came over the other day. When he let out a little scream Layla your ears went up and you wanted to come eat kiss him so much but I couldn't let you get too close. Maybe when Skyler is here and we get comfortable you can love on her. Oscar and Jessie you two are too silly, and are going to be good brothers and sisters too... Whenever the door to her room is open I catch you in there laying on the rug or just looking at all the things in there. Dear August: You have been an amazing (-ly stressful) month. So far we had a baby shower, a bachelorette party and our 4D ultrasound... we still have 2 days at Long Beach Island, Operation Shower, Patricks Birthday, My baby shower , Nicole's c- section, Patrick's 'surprise' party & our OB appointment. Lets play nice the next few weeks! I am drained here.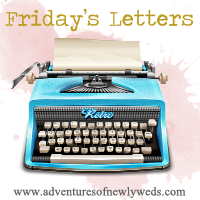 Ready for picture overload?!
The DRESSER!! Yes its finished & I love it to pieces!
Crib (with bumper that's going to be removed!)
Amazing in a very weird way
Big Yawn!
Hi Baby Skyler I love you!
All of us girls in Baltimore


P.S. I love all the comments! Keep em' coming